Welcome to North Central Academy
We are a tuition-free K-12 public charter school created for a quality education.
"Actions Over Words, Service Over Self."
Parent/Teacher Conferences will be held on Thursday, October 29th from 1-7pm and on Friday, October 30th from 1-3:30pm. There will be two half days of school and students will be dismissed at 12:15pm on those days.
2020-21 ENROLLMENT
North Central Academy is still taking enrollments for the 2020-21 school year. Please fill out the online enrollment form to let us know of your interest. For more information, please contact Jill Kettlewell at 231-495-1115 and set up a personalized tour.
COVID Protocols
Now that school has resumed, please read about the protocols that we have put in place to keep NCA safe and open.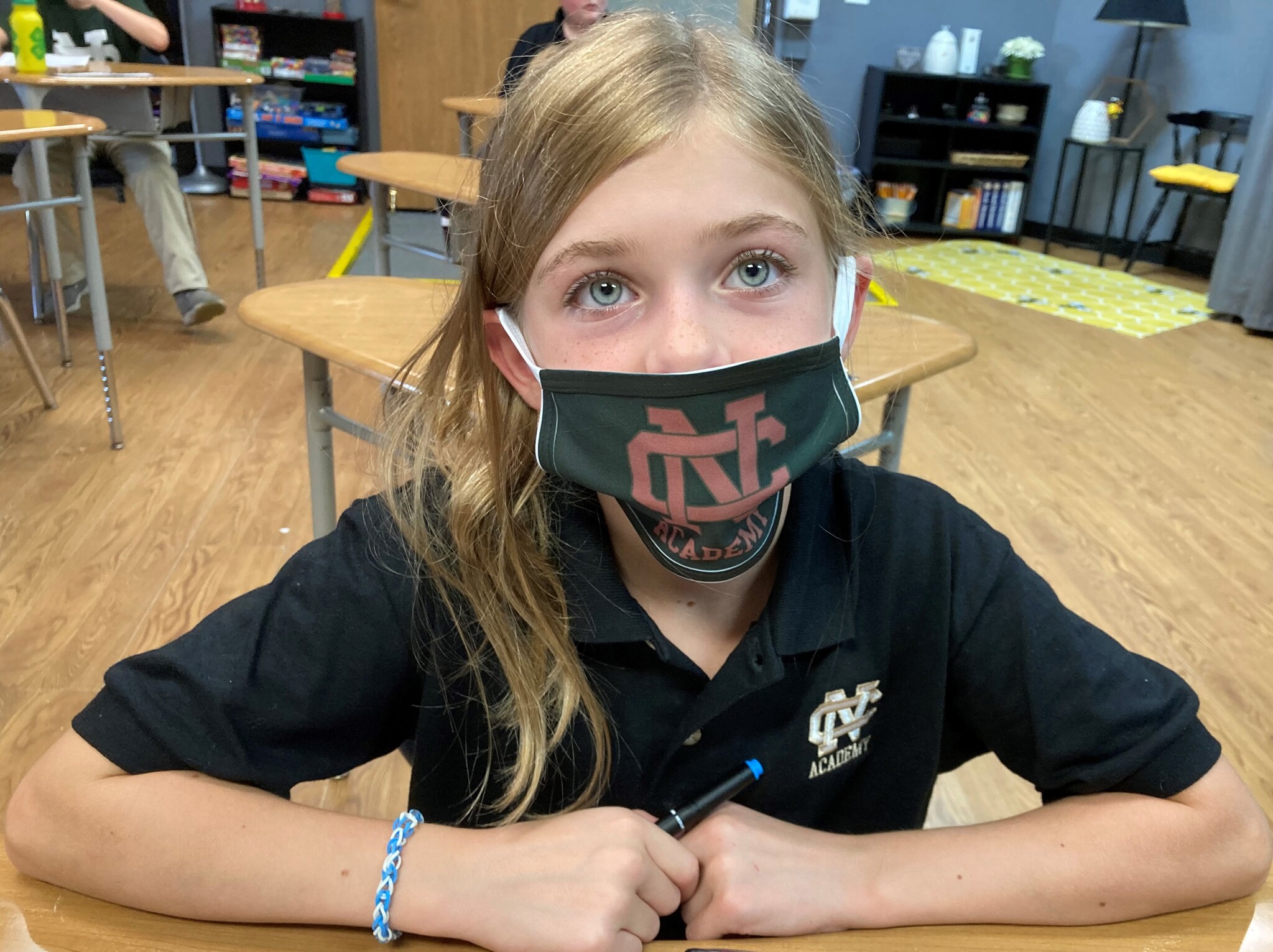 COVID-19 Busing Policies
Due to the Covid-19 and the bus seating arrangements, students may not switch between the buses. As you know, safety is our number one priority. We have seating charts in place for contact tracing purposes in the unfortunate event that we would ever need to use them. If your student wants to go home with another student who rides a different bus, they will need to be picked up at the school. Thank you for your cooperation in this matter. Please contact Jill Kettlewell at 231-495-1115 with any questions.
Hands-On Learning and Character Education
Students at NCA learn academics through creative, hands-on projects.
Our Great Expectations character education program teaches them life-long social skills.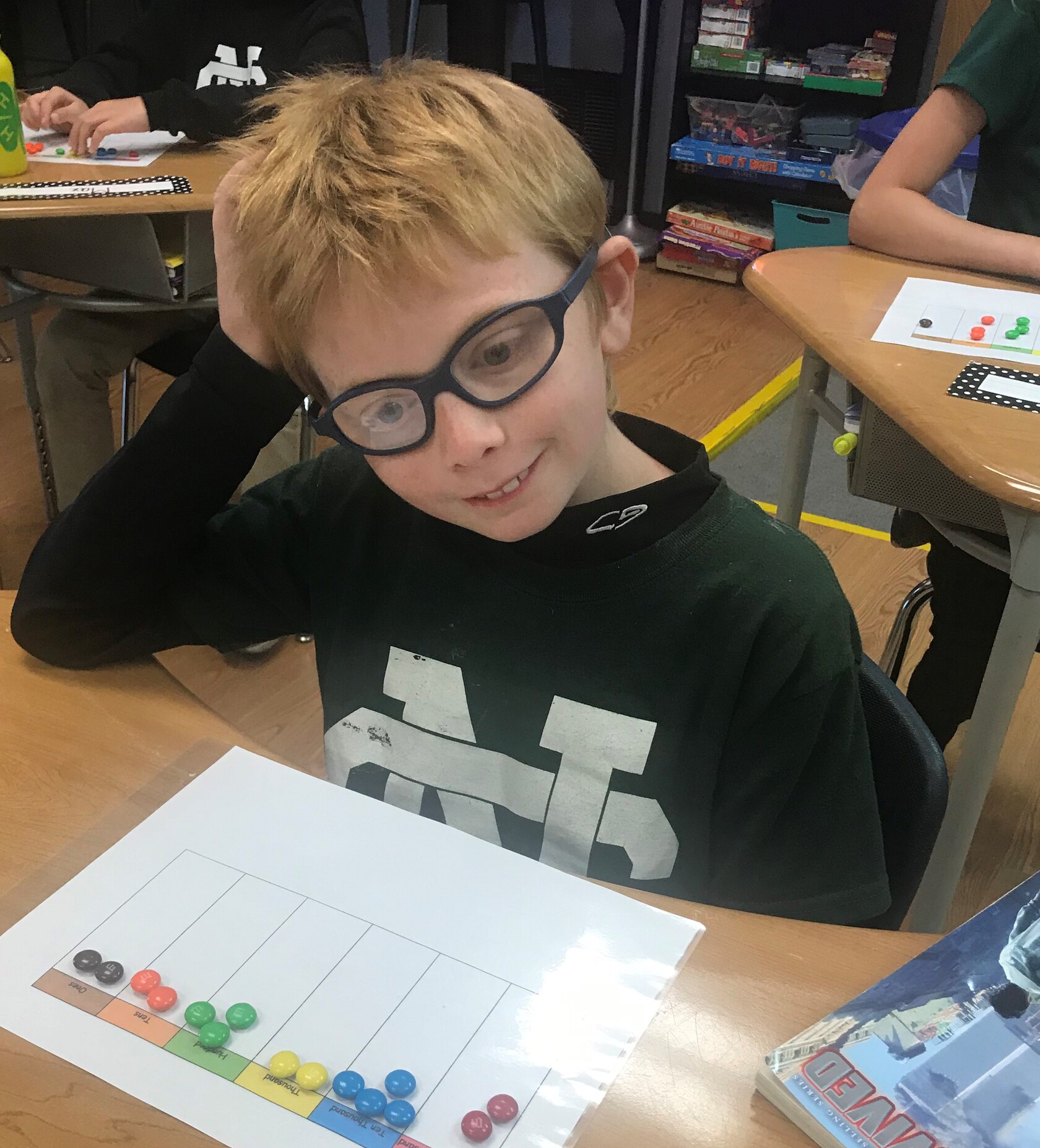 COVID - 19 Preparedness and Response Plan
Please click on the link to view this document.
covid-19 preparedness and response plan
Board Meeting Info
October 2020 Board Meeting Information
Calendar
Calendar

‹

October

2020

›

S
M
T
W
T
F
S
1
2
3
4
5
6

Oct 6

School Picture Day

Calendar:

North Central Academy Calendar

7

Oct 7

4:00 PM to 5:00 PM

PTO Meeting

Calendar:

North Central Academy Calendar

8
9
10
11
12
13
14
15
16
17
18
19
20
21
22
23
24
25
26
27
28
29

Oct 29

1:00 PM to 7:00 PM

Parent/Teacher Conferences

Calendar:

North Central Academy Calendar

30

Oct 30

1:00 PM to 3:30 PM

Parent Teacher Conferences

Calendar:

North Central Academy Calendar

31
Upcoming Events
Parent/Teacher Conferences

Calendar:

North Central Academy Calendar

Parent Teacher Conferences

Calendar:

North Central Academy Calendar

Title One Night

Calendar:

North Central Academy Calendar

Jungle Book

Calendar:

North Central Academy Calendar

Jungle Book

Calendar:

North Central Academy Calendar

Professional Development - No School for Students

Calendar:

North Central Academy Calendar
Spotlights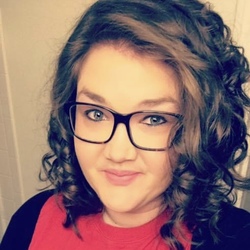 NCA Welcomes New Staff Member
Nadine Bowman is NCA's new 1st/2nd grade teacher. She has nine years of teaching experience and graduated in 2011 from Saginaw Valley State University with a Bachelor of Arts in Elementary Education with emphasis on Reading and Social Studies. She grew up in Holly, Michigan. She is a HUGE Michigan State fan. She is excited to start working with everyone at NCA!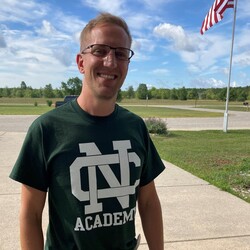 Staff Spotlight
NCA Has a Counselor Mr. Jeff Calkins has joined NCA as a counselor and he will be available on Mondays and Fridays to help students navigate the world. Mr. Calkins has a dog named Chico and loves to spend time with friends and family outdoors. He is currently working on his Master's Degree in Social Work. To contact him via email, send him a note at calkinsj@northcentralacademy.net Welcome Mr. C!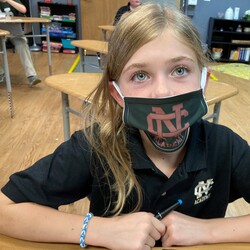 NCA Masks
Mr. Lynch and Mrs, Long handed out some neat swag the other day! Though masks are optional, the NCA ones are hot commodities.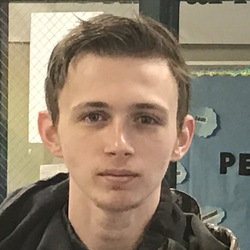 CTC Student of the Quarter
Congrats to Senior Nick North who was chosen as the Student of the Quarter in the Career Tech Centers Business Careers Program.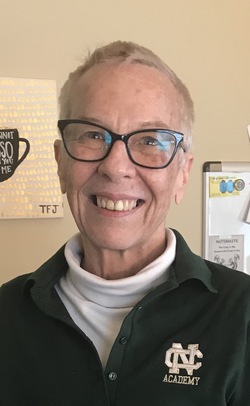 New Staff Member
Please welcome Mrs. Julie O'Brien to the NCA staff as the 5/6 teacher. She comes to NCA with a wealth of experience and knowledge. Please stop in and say hello!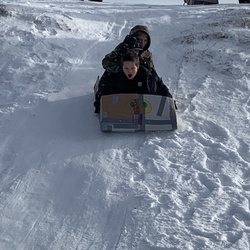 STEM Day at NCA
Students used their skills to build a bobsled and then did two time trials down the sledding hill!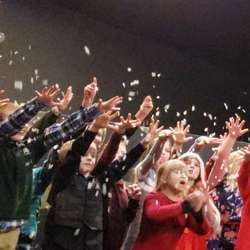 Winter Concert
The Winter Concert was a great success!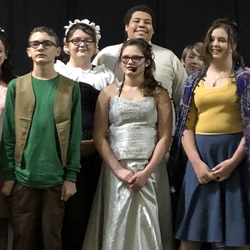 Into the Woods Jr.
Students put on a fabulous production of Into the Woods Jr. - the twisted fairytale entertained audiences on two separate occasions!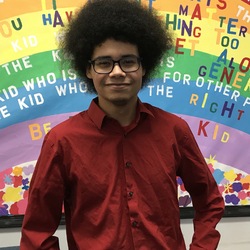 CTC Student of the Quarter
NCA's own Tyrone Shetler was named as the TBA Career Tech Center's student of the Quarter for the first quarter. Ty is enrolled in the Information Technology class where he learns how to network, build PC's and do the good kind of hacking. Please Congratulate Ty on a job well done!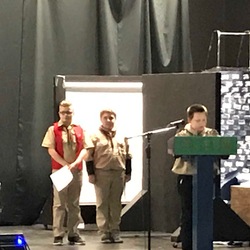 Veterans Day Program
Students came together to sing, recite poetry and tell ths history of Veterans Day. Veterans were invited by students and about 20 were in the audience to be honored on this very important day.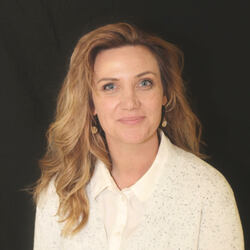 Ms. Johnstone Has a New Role at NCA
Ms. Johnstone will be our new Behavior Interventionist. She will work directly with students and parents to help support any behavioral needs that may occur during the school day.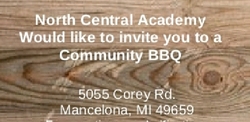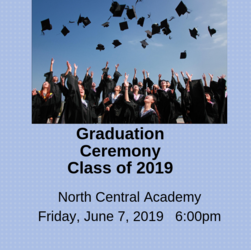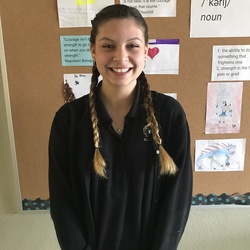 Rotary Student of the Month for May
The May Rotary Student of the Month is our very own Etta Cole. Etta always has a smile on her face and a great attitude for learning that will take her places. She recently participated in two Forensic Competitions at the state level. She said it was a challenging experience, but could tell that she and Lizzy were new to Forensics. She looks forward to competing again next year! Congrats are well deserved for Miss Cole!
News

October 23, 2020
Monday Memo Change
In an effort to streamline information and continue our clear communication at NCA, we are excited to announce that grades 7-12 teachers will now be uploading class assignments, homework, and upcoming tests onto PowerSchool by Monday each week.  By logging into your student's PowerSchool portal, you will be able to see all upcoming assignments, descriptions, and due dates.  This will replace our Monday Memos from this week moving forward.  Please contact Anne Wendling at wendlinga@northcentralacademy.net if you need your login for PowerSchool or if you have any questions.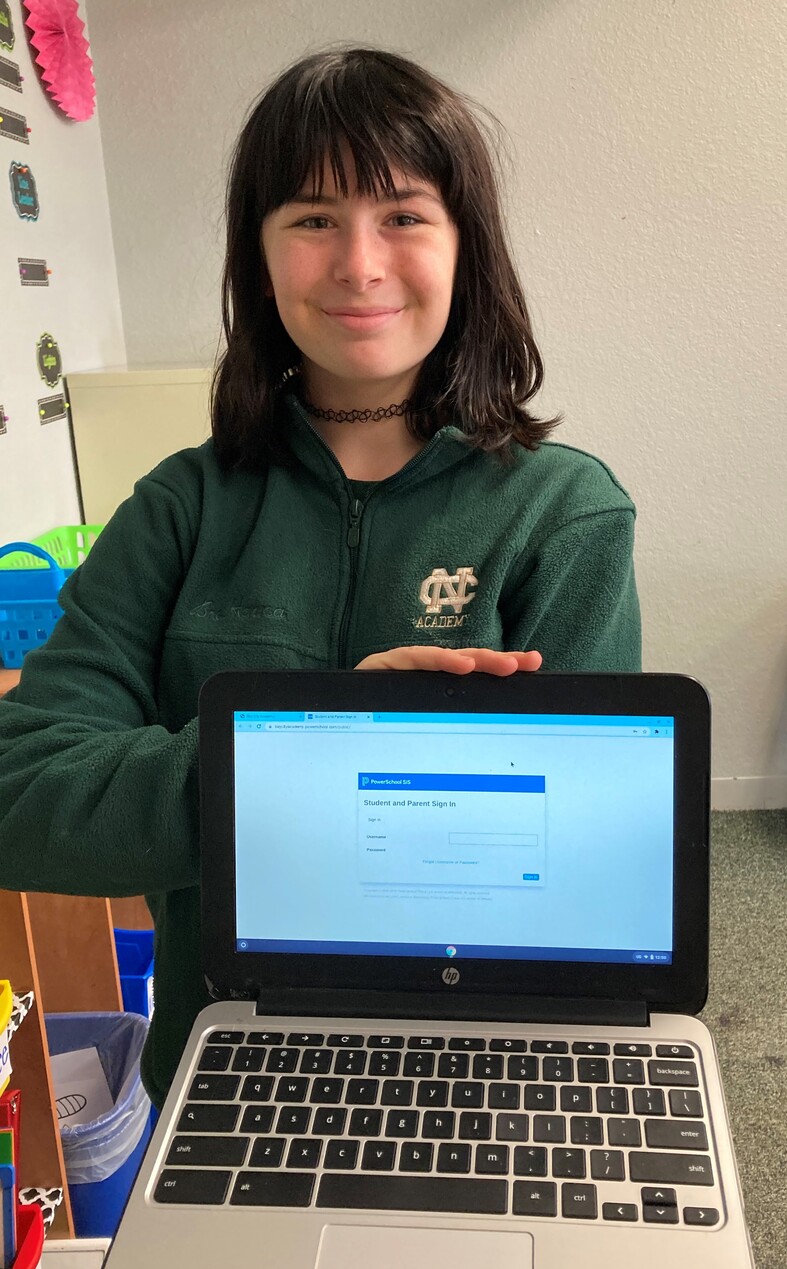 September 22, 2020
Annual Compliance Report - LSSU
Each year we submit hundreds of compliance reports to Lake Superior State University for review.  I am pleased to share our annual report with you based on these compliance requirements. I am very proud of our team and all the hard work they put into making sure BCA is fully compliant and providing the best atmosphere possible for our students. If you have any questions please call Mrs. Long at 989-293-6091.
Thank you!
May 11, 2020
Spotlight on Charter Grads
March 13, 2020
Closure
Please read the communication regarding the school closure.  We will keep you updated on Facebook, email and our webpage as the situation warrants.  
March 6, 2020
Grades 5 and 6 Visit State Capitol

Students in Mrs. O'Brien's 5th and 6th grade classroom got to tour the State Capitol on Thursday, March 5th and State Representative Tristan Cole helped to show them around!  Students had a great time and enjoyed getting to see the Governor's office, State Supreme Court chambers, and the rotunda.   
Power School
---