North Central Academy News
Latest News

View Archives
May 3, 2022
North Country Trail Clean Up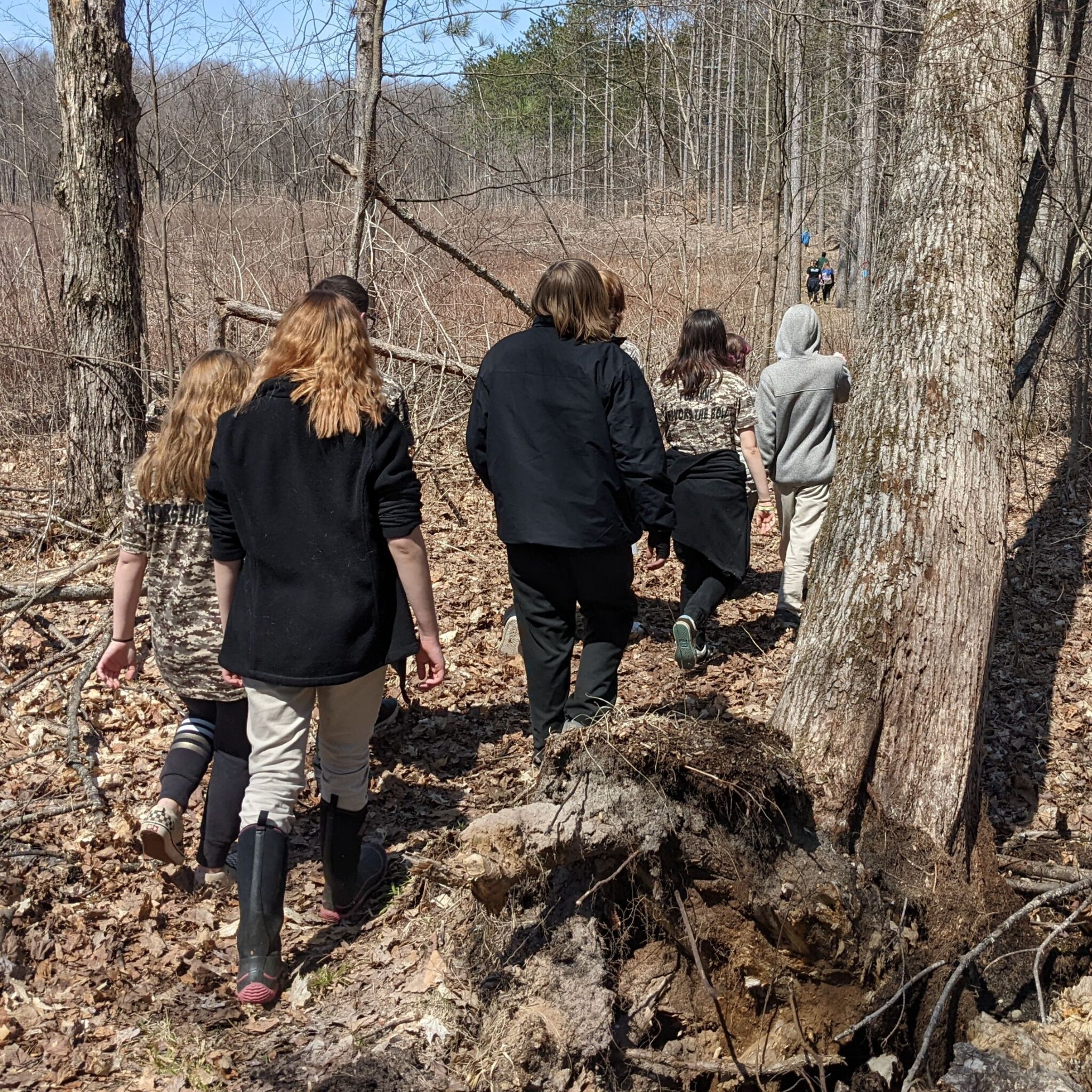 Students cleaned up and hiked the North Country Trail last week which benefitted the trail and got our students out in the peaceful woods for an afternoon.
April 22, 2022
Eggstravaganza Success!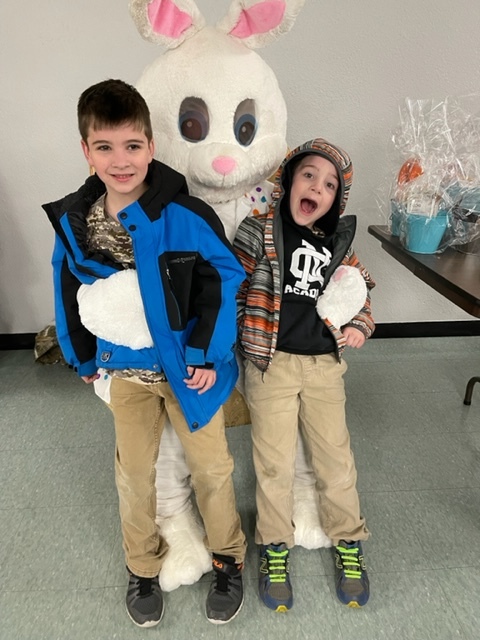 The recent Eggstravaganza was a huge success! NCA saw the biggest turnout ever for the
event which included an egg hunt with prizes, crafts, and a petting zoo.
April 5, 2022
Career Expo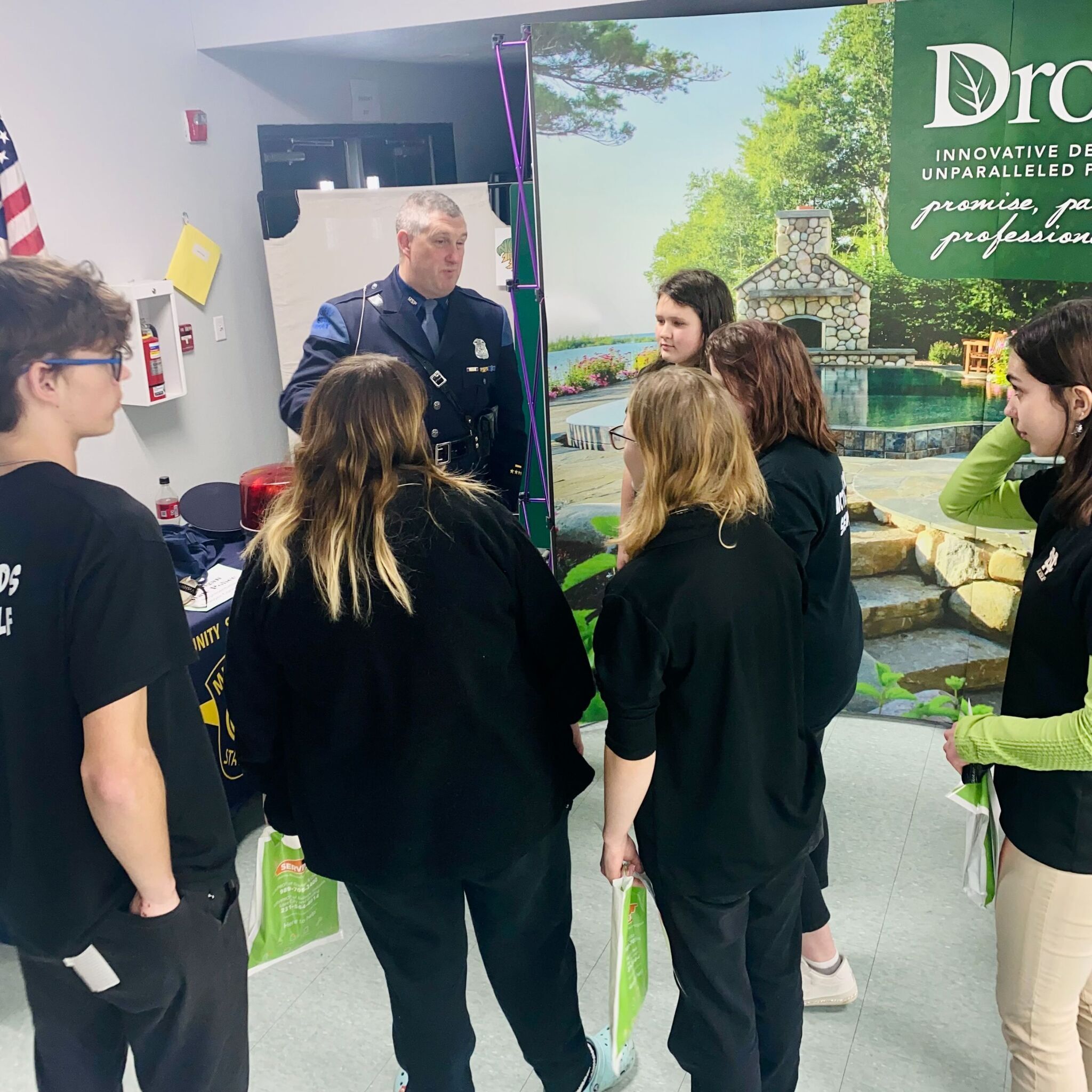 CAREER EXPO
NCA students were able to take advantage of a Career Expo last week. They enjoyed speaking with a variety of vendors about various career, military, and college opportunities.
March 22, 2022
Mr. Cole Reads to Students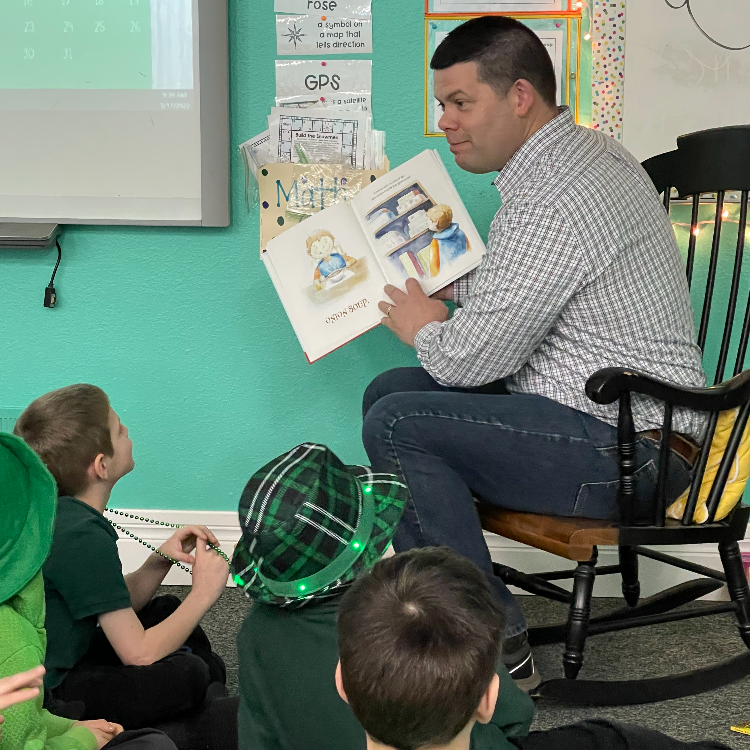 Mr. Tristan Cole, candidate for State Senator, came in last Thursday to read to our elementary students to celebrate Reading Month.
Students enjoyed having a couple great books read to them! Thank you Mr. Cole!
February 8, 2022
100's Day!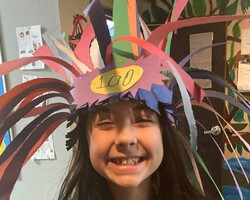 Students celebrated being 100 days smarter after being in school for 100 days.
Spotlights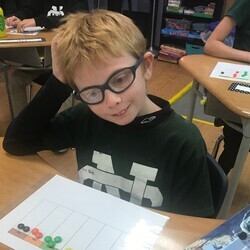 Hands-On Learning and Character Education
Students at NCA learn academics through creative, hands-on projects. Our Great Expectations character education program teaches them life-long social skills.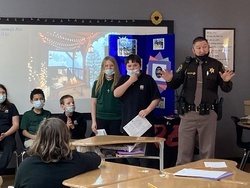 D.A.R.E Graduation
Mrs. Hoogerhyde's 5th grade students graduated from the D.A.R.E. program this past week. D.A.R.E. stands for Drug Abuse Resistance Education and is a free program sponsored by the Antrim County Sheriff's department.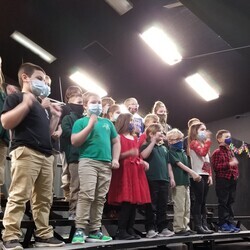 2021 Christmas Concert
K-6 grade students had a great time performing for friends and family at the Christmas Concert.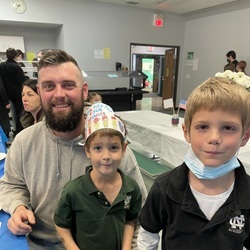 Veteran's Day at NCA
Students welcomed and honored veterans with a program and a special breakfast.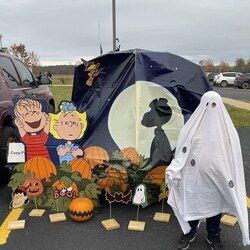 Trunk or Treat!
NCA students and staff had a great time Trunk or Treating!
Welcome Mr. Pichan!
NCA welcomes a new art teacher, Mr. Pichan. We are so excited to have him on our team!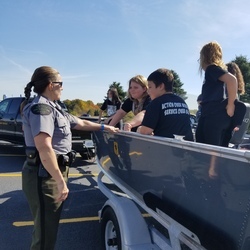 Vehicle Career Day
K-6 students had a great time checking out various vehicles that were on site which represented careers.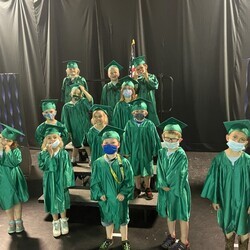 Kindergarten Grads
The class of 2033 took a big step and graduated from Kindergarten! Congrats to NCA's smallest grads!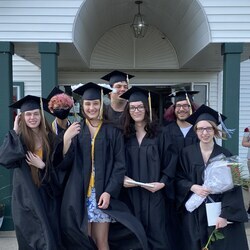 The Class of 2021
The Class of 2021 celebrated their graduation on May 25th. NCA wishes them all the best of luck in their future endeavors!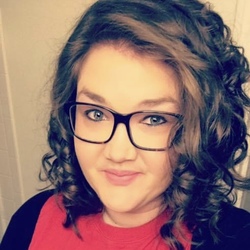 NCA Welcomes New Staff Member
Nadine Bowman is NCA's new 1st/2nd grade teacher. She has nine years of teaching experience and graduated in 2011 from Saginaw Valley State University with a Bachelor of Arts in Elementary Education with emphasis on Reading and Social Studies. She grew up in Holly, Michigan. She is a HUGE Michigan State fan. She is excited to start working with everyone at NCA!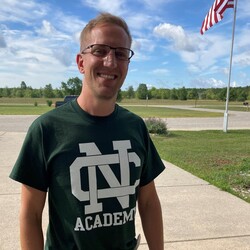 Staff Spotlight
NCA Has a Counselor Mr. Jeff Calkins has joined NCA as a counselor and he will be available on Mondays and Fridays to help students navigate the world. Mr. Calkins has a dog named Chico and loves to spend time with friends and family outdoors. He is currently working on his Master's Degree in Social Work. To contact him via email, send him a note at calkinsj@northcentralacademy.net Welcome Mr. C!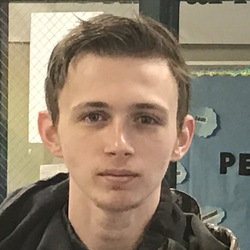 CTC Student of the Quarter
Congrats to Senior Nick North who was chosen as the Student of the Quarter in the Career Tech Centers Business Careers Program.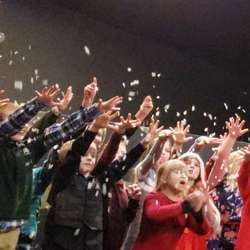 Winter Concert
The Winter Concert was a great success!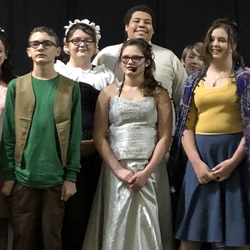 Into the Woods Jr.
Students put on a fabulous production of Into the Woods Jr. - the twisted fairytale entertained audiences on two separate occasions!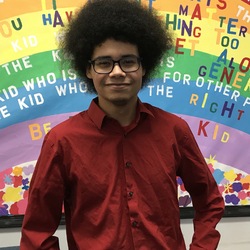 CTC Student of the Quarter
NCA's own Tyrone Shetler was named as the TBA Career Tech Center's student of the Quarter for the first quarter. Ty is enrolled in the Information Technology class where he learns how to network, build PC's and do the good kind of hacking. Please Congratulate Ty on a job well done!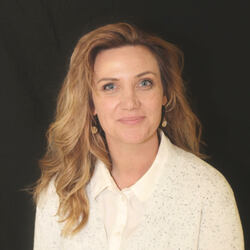 Ms. Johnstone Has a New Role at NCA
Ms. Johnstone will be our new Behavior Interventionist. She will work directly with students and parents to help support any behavioral needs that may occur during the school day.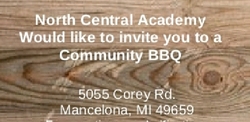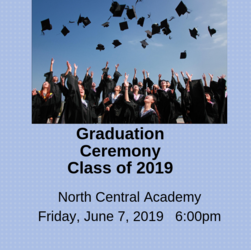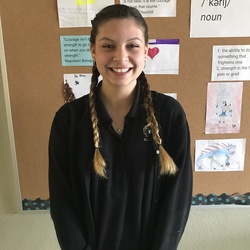 Rotary Student of the Month for May
The May Rotary Student of the Month is our very own Etta Cole. Etta always has a smile on her face and a great attitude for learning that will take her places. She recently participated in two Forensic Competitions at the state level. She said it was a challenging experience, but could tell that she and Lizzy were new to Forensics. She looks forward to competing again next year! Congrats are well deserved for Miss Cole!