Outdoor Adventure Club (ODAC)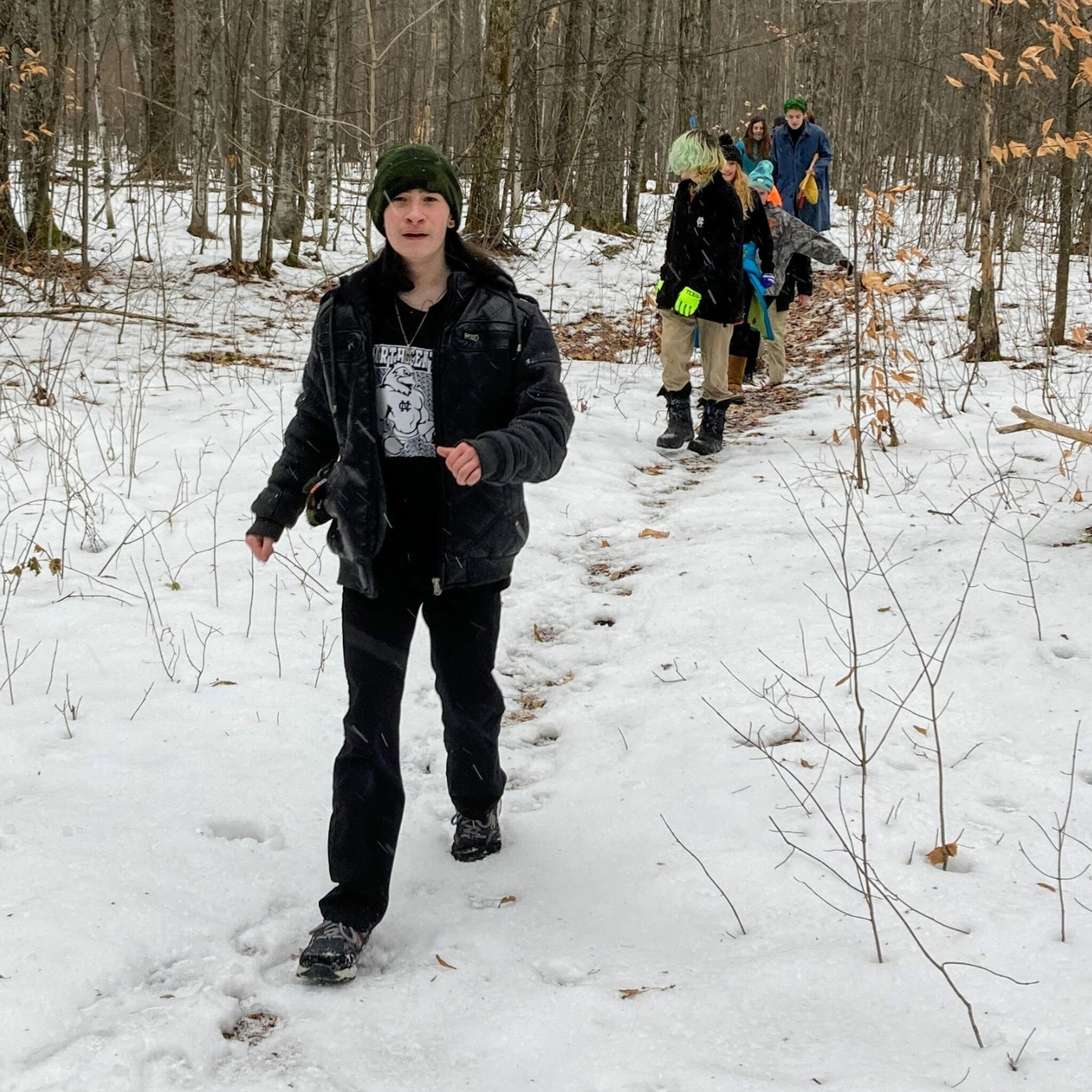 ODAC students recently got to take a hike at Deadman's Hill. It was a great opportunity for students to enjoy beautiful views, pristine natural settings and various ecosystems - all at a location right in our backyard! It turned out to be a great day for all who participated.
ODAC Takes to the Slopes!
Mr. Calkins took the ODAC students on a ski trip to Schuss Mountain this winter and it looks like everyone had a great time and some even learned to ski!
Mr. Jeff Calkins has taken over the ODAC club! Stay tuned for some fun ODAC activities! please email him at calkinsj@northcentralacademy.net for further details.
Mountain Biking Trip with ODAC
The NCA Mountain Biking Club joined forces with ODAC to take a trip to bike the Wheelway in Petoskey on Friday, October 11, 2019. The Wheelway is approximately 23 miles long, but our bikers only did a portion of it. Weather was great and a good time was had by all!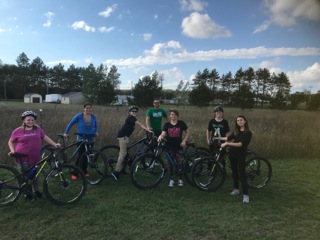 Drummond Island Trip
From May 20th through May 22nd, ODAC traveled to WaWen Respot on Drummond Island. Students camped out for two nights to do some hiking, fishing canoeing and kayaking. Ms. Hoffman said that the wildlife viewing was spectacular as well!
February 2019
ODAC took a break from traveling and did an overnight lock in at the school. Bonding games, cooking and snowshoeing took place and the students all had a great weekend! Take a peek at the pics below.
December 2018: MT. Mancelona
NCA Outdoor Adventure Club took an exciting trip to Mt Mancelona. Snow shoes and hiking, leadership, community building, and outdoor survival were our goals. It was fun to have Mrs. SumerIx, a NCA Parent, share her backpacking experience and Mr. Sumerix share his leadership. Mt. Mancelona is a growing community center that emphasizes outdoor recreation/ health, as well as provide a great resource for learning and adventure!